> Para cualquier consulta no dudes en ponerte en contacto con nosotros, te atenderemos lo antes posible.
​
Thin double side adhesive tapes

Double side adhesive foams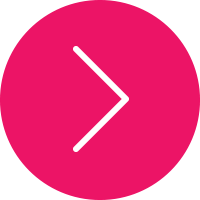 AC > Hook & loop closures
Hook & loop fastenings in textile or self-fastenings

With or without adhesive, adhesive according client's specifications or requirements

Supplied in rolls or as die cut parts
AS > Anti-slip adhesive tapes and polyurethane bumpers
Anti-slip tape for stairs, slippery areas, in different formats and colors

Anti-slip tapes specially for wet and barefoot areas

Transparent polyurethane bumpers in different sizes and shapes. Highly UV resistant.
BU > Butyl tapes
Butyl rubbers of different compositions and presentation (cord, flat, die-cut)

Die-cut parts with thermo-fusible upper layer
EL > Insulating and electrical tapes
PVC, cotton, rayon, acetate, polyamide or PET cloth, fiberglass, PET and Polyamide film, vulcanizable PIB and EPR

Acrylic, thermosetting rubber and silicone based adhesives

Resistant to high temperatures, abrasion, insulation and protection.
FE > Single side adhesive tapes for packaging
PCV, PP, MOPP and "ecologic" paper support

Others: cellophane, easy tear PP, "Cristal" tapes, vaporized PET
KR > Single side paper support adhesive tapes
Smooth, creped, rough or "washi" paper

Temperature resistant ranging from 60ºC to 200ºC

Masking of delicate surfaces, resistant to water based painting processes, UV resistant
ME > Adhesive tapes on aluminum, copper or lead support
Aluminum from 30 up to 150 microns, with our without backing paper

Conductive and high temperature resistant tapes

Available in different colors, matte finish, black adhesive
NA > Non-stick adhesive tapes
Teflon, reinforced teflon or silicone supports

High temperature resistant silicone based adhesive

Tapes with non-stick surface for covering rollers
PF > Profiling tapes for painting processes
Temperature resistant up to 160º without leaving adhesive remains

Supplied in rolls from 2 mm width or in die cut parts

Resistant to industrial washing, painting and drying processes
PR > Single side adhesive protective tapes
Protection against scratches bangs and dust for all kind of sensitive surfaces during manipulation, storage or transport.

PE, PT, PVC supports with acrylic or rubber based adhesives, resistant to industrial processes and UV

UHMW-PE and polyurethane supports in different thicknesses especially to protect against friction and scratches.

Temporary protection of vehicles, chromed parts, PPMA and other surfaces
SE > Adhesive marking tapes
Adhesive marking tapes for industrial or indoor/outdoor sports hall floors

Bi-color warning and signaling adhesive tapes

Photoluminescent and reflective tapes
TX > Textile single side adhesive tapes
Cotton and viscose supports in different thicknesses and treatments (plasticized surface or not)

Tapes in different colors, matte finish (gaffer) or fluorescents

UV and high temperature resistance up to 180ºC
Double side adhesives tapes
> Double Sided Adhesive Tapes fine
DC > Double-sided adhesive tapes
Tissue, textile, PVC, Polyolefin, PP, PE or PET support

Acrylic, rubber, synthetic rubber, silicone based or differentiated adhesive

Presentation in rolls, spools or die-cut parts
GR > Adhesive tape for graphic industry, stereo mounting tape
Rigid PC, cotton cloth or foam with a varietyof densities and supports with thicknesses from 0.10 to 0.55mm

Embossed, corrugated or smooth liners according to product and application
​AF > Acrylic foam double-sided adhesive tapes
Thickness from 0,25 up to 3mm thickness in black, grey, white or transparent

Acrylic adhesive, special LSE adhesive or differentiated

Supplied in rolls, spools or die cut parts
BU > Butyl tapes
Butyl rubbers of different compositions and presentation (cord, flat, die-cut)

Die-cut parts with thermo-fusible upper layer
​
PE > Polyethylene double-sided adhesive tapes
Thickness from 0,3 up to 3mm in white and black

Acrylic or rubber based adhesive with paper or plastic liner

Supplied in rolls, spools or die cut parts
> Double Sided Adhesive Foams